Construction Zone Traffic Control Systems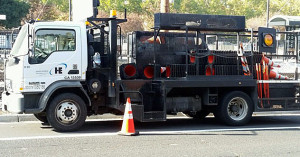 Hernandez Engineering has provided safe, professional, and comprehensive traffic control systems to a diversified client base throughout Northern California for the past 12 years. The company holds a Class A–General Engineering License, and a Class C-31 Construction Zone Traffic Control certification.
HE is a union contractor and is registered DBE/SBE/LBE in the City of San Francisco and in the whole state of California.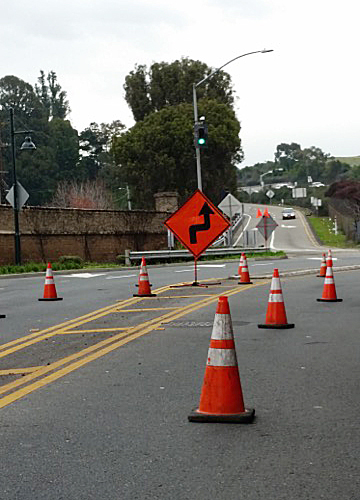 As a Class C-31 Contractor, Hernandez Engineering is qualified to:
Install and remove lane closures
Flagging, or traffic diversions
Utilizing portable devices, such as: Cones, Delineators, Barricades, Signs stands, Flashing beacons, Flashing arrow trailers, Changeable message signs, on roadways, including, but not limited to, public streets, highways, or any public conveyance
Hernandez Engineering employs only ATSSA-certified traffic supervisors and flagmen and is prepared to design, implement, and supply any of your temporary traffic control needs in the greater bay area and Northern California.
For 24-hour emergency traffic control, please call (415) 606-5694.